Concerned residents in Lokoja, Kogi State, have rescued a small kid who had been buried alive by his older sibling.
The older brother was apprehended while torturing and burying his little brother alive, according to a viral video.
The teenage kid stated that his mother had given him orders to discipline the bad boy for taking 1,000 naira. When he was apprehended by neighbours, the older brother had already buried his little sibling up to the level of the neck.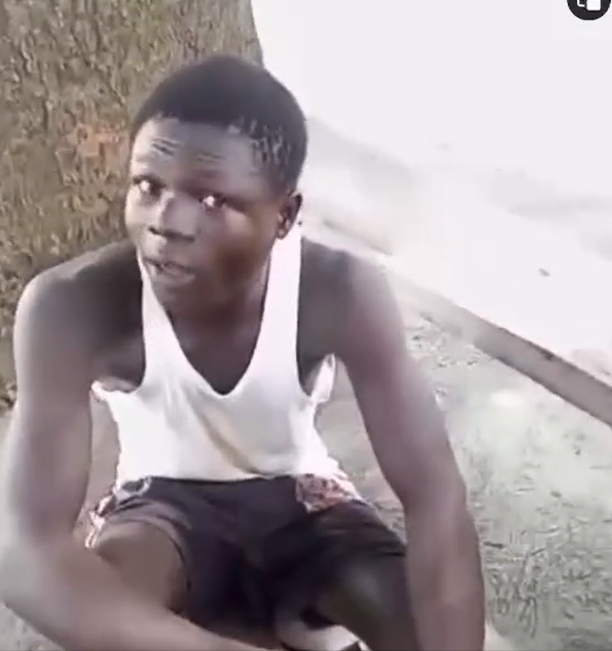 He said during questioning that the young child enjoys stealing and that his mother, who had become tired of the incessant thievery, had told him to bury his brother alive.
He was accused of being a yahoo boy or a ritualist, but he refuted the claims and insisted that he was only doing as he was told.
The elder brother was heard in the video speaking pidgin said; "He thief money. The last time he went to thief money, We dey ask am where he put the money, and I no know how much he thief oo but he said nah N1000. The last time he stole, nobody beat ham, and nobody touched am."
When the people started flogging the elder brother and asking him to confess on who actually sent him to perform the alleged ritual, he said; "Nobody send me, nah my mother talk say make I punish am."
According to a source with knowledge of the occurrence, the situation had been brought to the attention of the Police Force, D Division, Lokoja.
Watch part of the clip below,