The husband of a beauty pageant contestant recently went on a rampage after his wife finished second place in the competition.
A video making rounds online shows the moment the husband stormed the stage to angrily collect the crown from the winner and smash it on the floor.
The dramatic incident took place on Saturday, May 27, at the Miss Gay Mato Grosso 2023 in Brazil after Emannuelly Belini, who represented Várzea Grande, was announced winner of the pageant.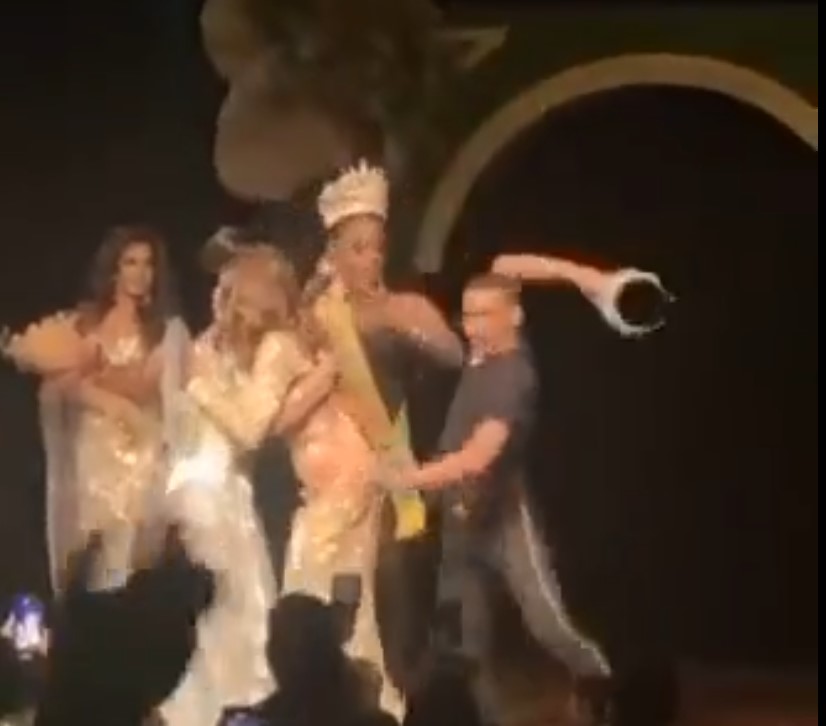 In a fit of rage, the husband of second-place winner Nathally Becker, who felt his wife deserved the crown more, stormed the stage and snatched the crown from the winner and smashed it on the floor.
As if that was not enough, he picked up the crown again and slammed it on the floor a second time, before security officials intervened and dragged him backstage.
Following the chaotic incident, the organizers of the event issued a statement confirming that Belini was indeed the winner of the pageant show.
They also criticized the actions of Becker's husband, adding that they will be taking appropriate legal action against him.
Watch the clip below,
In other news, a video making rounds online shows the moment a man returned home to find his daughter tying a towel with two boys in his house.
The unidentified man was clearly enraged by his discovery and decided to record the scene as he chastised his daughter for bringing two boys home. ICYMI, watch here