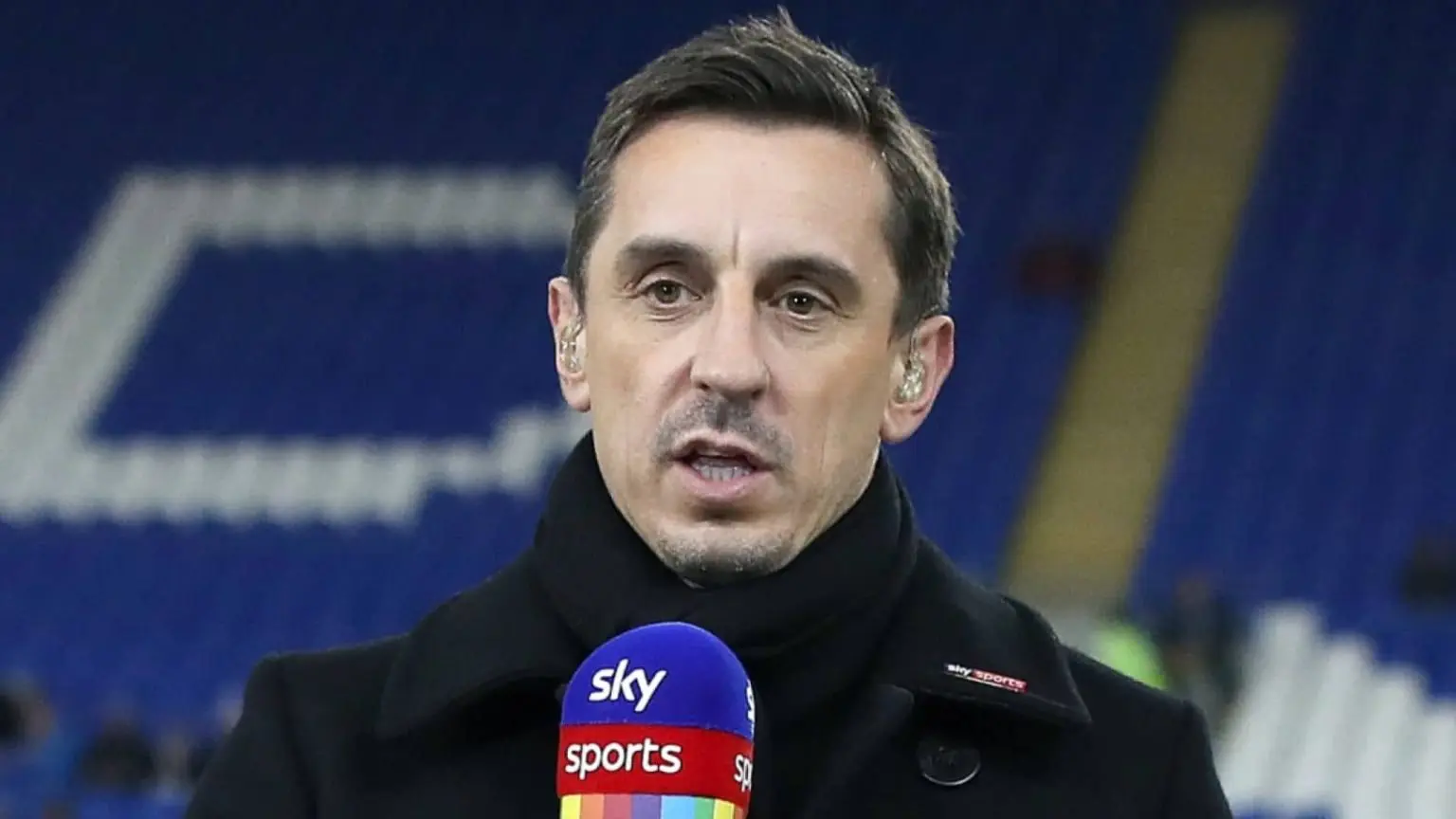 Manchester United legend, Gary Neville has expressed worry that 'erratic' duo, Gabriel Jesus and Eddie Nketiah, could cost Arsenal the Premier League title this season.
Neville doesn't believe Jesus and Nketiah are clinical enough in front of goal, adding that the Gunners need to bring in another goalscorer.
Speaking on The Overlap's Stick to Football podcast, Neville said: "There's one thing about Arsenal, I have watched Arsenal in big games this season – against Tottenham and against [Manchester] City – and look, they've both been difficult games.
"Tottenham have been in good form and obviously City are City and they don't give a lot away. But Nketiah and Jesus… there's talk this morning of Ivan Toney being linked with Arsenal in January.
"There's no doubt Nketiah and Jesus they work their absolute socks off, but in quality terms, I just found in those two matches, is that going to be enough to win Arsenal the league?
"That is my only doubt is actually a centre-forward, because if they'd had a centre-forward – like if they had a Haaland, if they had a Kane – I'd be saying, "It's Arsenal I think if they can keep Saliba and Gabriel and Rice fit".
"But, honestly, I worry about Nketiah and Jesus. They're erratic."