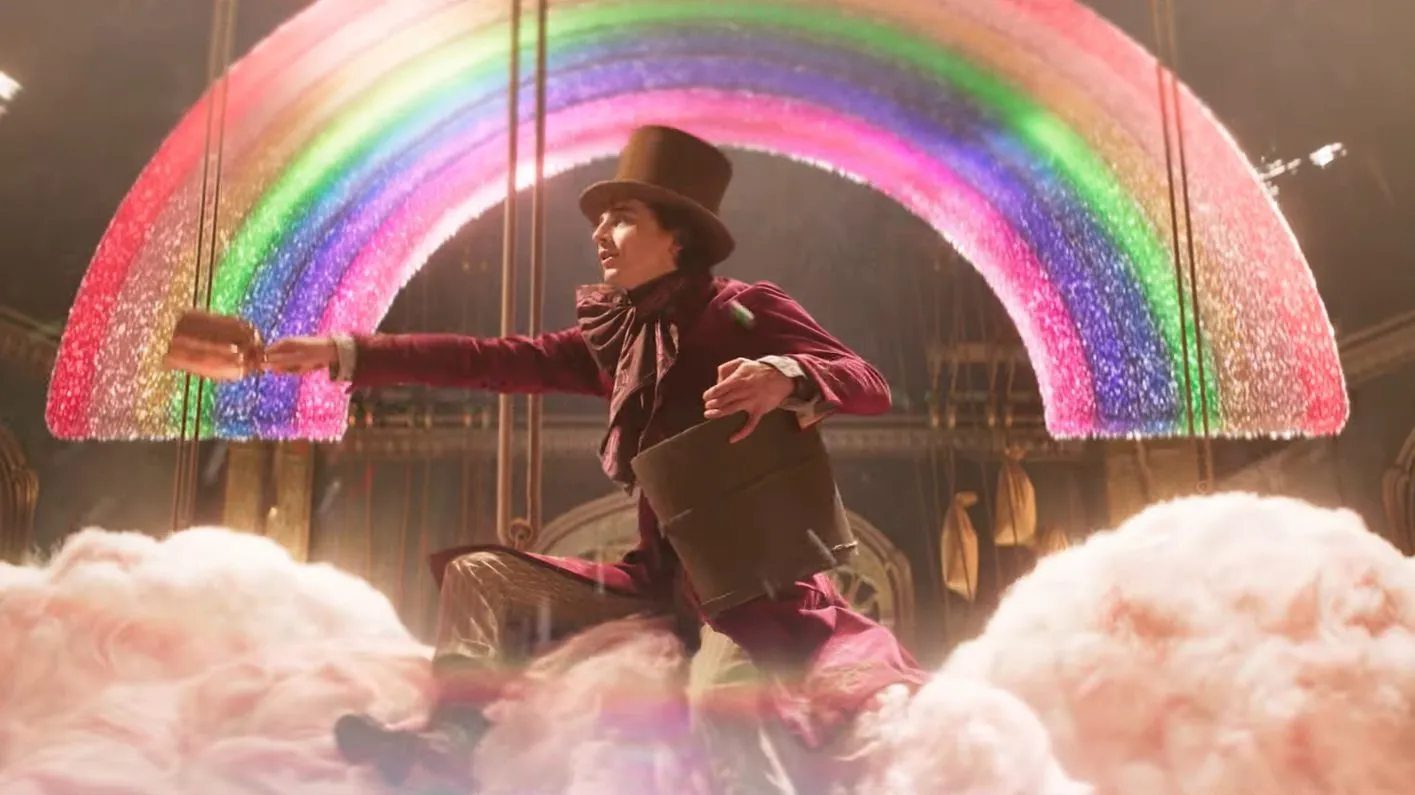 Warner Bros. has dropped a brand new Wonka trailer for the highly-anticipated musical prequel starring Oscar nominee Timothée Chalamet as the titular chocolatier who dreams of changing the world with his inventions and chocolate.
The video offers lots of new footage highlighting its star-studded cast including Hugh Grant, Olivia Colman, and Rowan Atkinson. It also teases the fun scenes between Chalamet's Willy Wonka and Grant's Oompa-Loompa named Lofty. The film is scheduled to arrive in theaters internationally starting on December 6, followed by its U.S. debut on December 15.
What is Wonka?
"This irresistibly vivid and inventive big screen spectacle will introduce audiences to a young Willy Wonka, chock-full of ideas and determined to change the world one delectable bite at a time—proving that the best things in life begin with a dream, and if you're lucky enough to meet Willy Wonka, anything is possible," reads the synopsis.
Based on the extraordinary characters created by Roald Dahl, the film will focus on a young Willy Wonka and his adventures prior to opening the world's most famous chocolate factory. The prequel will be led by Chalamet as a young version of the eccentric Chocolate Factory owner. The film also stars Matthew Baynton, Jim Carter, Tom Davis, Simon Farnaby, Rich Fulcher, Sally Hawkins, Kobna Holdbrook-Smith, Paterson Joseph, Keegan-Michael Key, Calah Lane, Matt Lucas, Colin O'Brien, Natasha Rothwell, Rakhee Thakrar, and Ellie White.
Wonka is directed by Paddington filmmaker Paul King from a screenplay he co-wrote with Simon Farnaby. It is produced by David Heyman, Luke Kelly, and Alexandra Derbyshire.