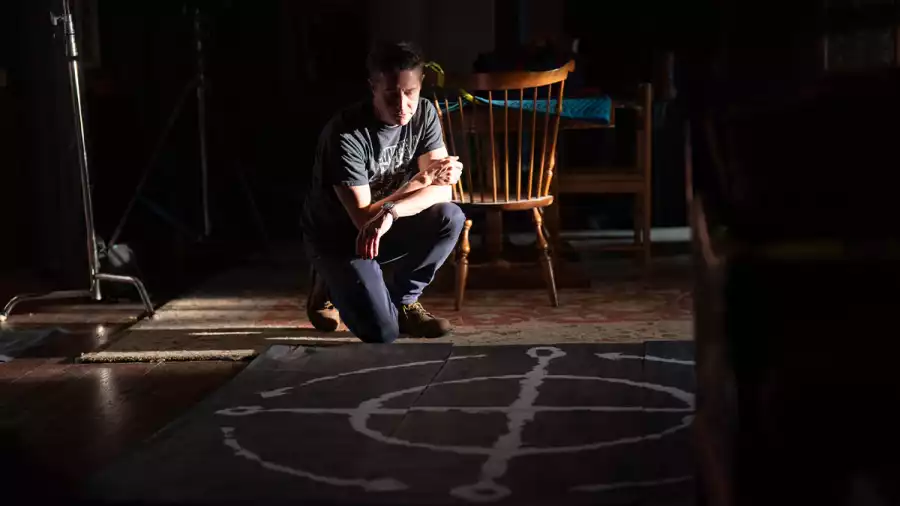 In a recent interview with The Hollywood Reporter, The Exorcist: Believer director David Gordon Green cast doubt on his potential return for the 2025 sequel The Exorcist: Deceiver after revealing that he's currently trying to figure out what his next project will be.
"My intention is just to start making things, and as those plans come together, if I find myself in that [The Exorcist: Deceiver] director's chair, I'd be thrilled," Green said. "But right now, I'm navigating it from a story perspective and looking at my realities of life as I pivot."
However, the Halloween director admitted that he has already outlined the next two chapters of Blumhouse and Universal Pictures' Exorcist sequel trilogy, which was first announced back in July 2021. To acquire the rights to the project, the studio signed an acquisition deal which reportedly cost over $400 million.
The Exorcist Trilogy Will Undergo Changes
Despite the poor critical performance of The Exorcist: Believer, it has been revealed that Universal Pictures is still reportedly committed to producing the next two installments of The Exorcist trilogy. However, it is mostly likely to go through "some degree of creative re-think." It currently has a rating of 23% on Rotten Tomatoes, and has already earned a worldwide gross of over $46 million at the box office.
"Since the death of his pregnant wife in a Haitian earthquake 12 years ago, Victor Fielding has raised their daughter, Angela on his own," reads the synopsis. "But when Angela and her friend Katherine, disappear in the woods, only to return three days later with no memory of what happened to them, it unleashes a chain of events that will force Victor to confront the nadir of evil and, in his terror and desperation, seek out the only person alive who has witnessed anything like it before: Chris MacNeil."
The Exorcist: Believer was directed by Green from a screenplay he co-wrote with Scott Teems, Danny McBride, and Peter Sattler. The film sees the return of Oscar winner Ellen Burstyn, who was joined by Leslie Odom Jr., Ann Dowd, Raphael Sbarge, and Jennifer Nettles, with newcomers Lidya Jewett and Olivia Marcum.
The Exorcist: Believer is still playing in theaters, while The Exorcist: Deceiver debuts on April 18, 2025.