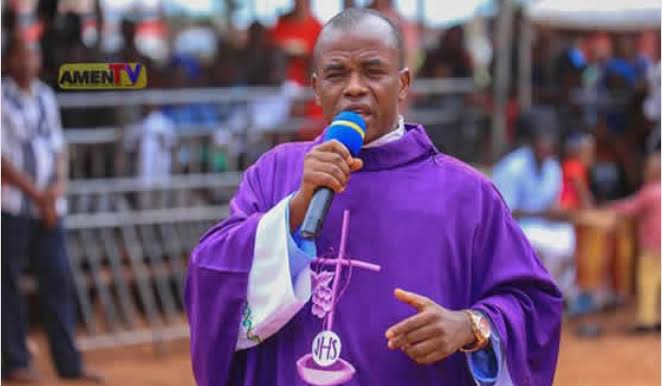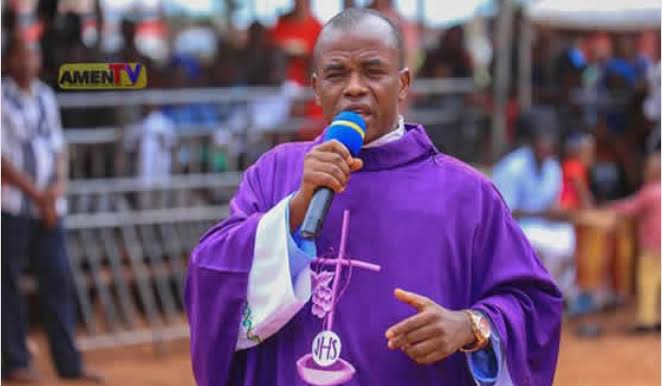 Catholic Priest and Spiritual Director of Adoration Ministry, Enugu, Fr Ejike Mbaka, has accused President Muhammadu Buhari of being unbothered by the nation's insecurity.
Speaking at his church, the embattled cleric said Buhari is being taciturn amid chaos because his family members are safe.
"Is the president calm because his children are not dead? Is he calm because his wife is still alive? Is he calm because those who are dying are not Nigerians?
"Is he silent because he is dumb and cannot talk? Why is the president quiet in the midst of the evil going on in the country? Shall he continue like this, and we are watching?" Mbaka stated.
The Catholic priest also attacked President Buhari for traveling to the UK for a medical check-up.
"How would a whole Nigeria not have a good hospital, that our president will be flown out of the country for medical treatment," he said.
"They have shown they don't have reward mechanism. Shehu should be apologising to me."