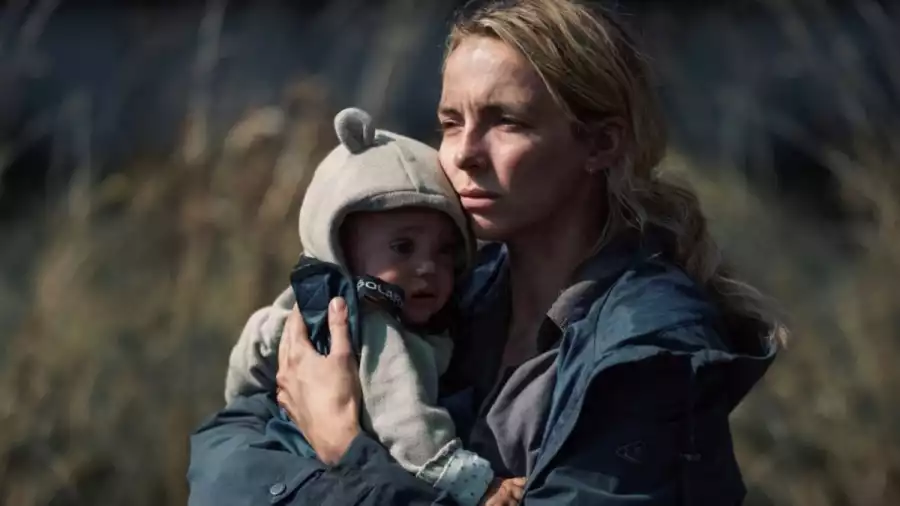 New images of The End We Start From with Jodie Comer have been released. The apocalyptic survival drama premiered at the 2023 Toronto International Film Festival. It is set to be released in U.S. theaters on December 8, 2023.
The photos highlight Comer as a new mother traveling through the countryside with her newborn after a crisis infiltrates London. One of the images shows Comer sitting across the table from her partner (Joel Fry), and another depicts her walking alongside another woman (Katherine Waterston) as both hold their children.
View the exclusive images via Empire below:
What to Expect in The End We Start From?
The official synopsis reads: "A new mother (Jodie Comer), her partner (Joel Fry), and their infant are driven out of London into the English countryside by cataclysmic flooding, in this adaptation of Megan Hunter's prophetic bestseller."
Comer, who also stars in The Bikeriders, leads the survival drama as the mother. Starring alongside her are Benedict Cumberbatch, Waterston, Gina McKee, Fry, Nina Sosanya, and Mark Strong. Comer, Cumberbatch, and Srtong serve as executive producers.
The End We Start From is directed by Mahalia Belo from a screenplay by Alice Birch. The film is based on Megan Hunter's 2017 novel of the same name. Adam Ackland, Leah Clarke, Sophie Hunter, Amy Jackson, and Liza Marshall will produce.
Executive producers include Eva Yates, Claudia Yusef, Sébastien Raybaud, Pieter Engels, Fani Ntavelou, Kate Maxwell, David Caplan, Jason Cloth, Lizze Francke, and Ron Harper.