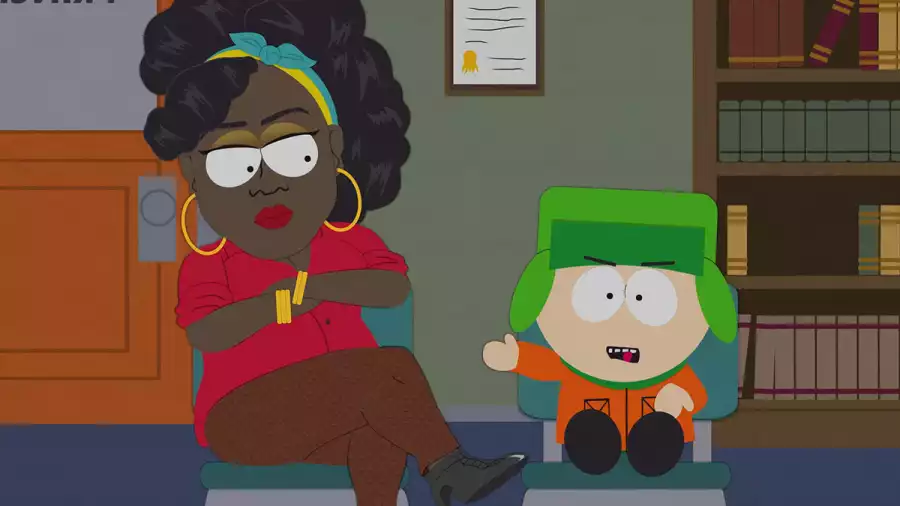 The newest South Park event special has been revealed through a trailer, teasing an AI-focused story for the latest installment.
The trailer for the new special notes that "all your favorite characters" appear before listing Cartman, Stan, Butters, and Kenny — all of whom appear as adult women. It then shows Kyle question Cartman's new appearance to PC Principal, who takes issue with Kyle's confusion. The new special, which currently has no title, is set to begin streaming on Paramount+ on Friday, October 27.
"Cartman's deeply disturbing dreams portend the end of the life he knows and loves," reads the synopsis. "The adults in South Park are also wrestling with their own life decisions as the advent of AI is turning their world upside down."
You can check out the new South Park event special trailer on YouTube below
Who created South Park?
South Park was created by Trey Parker and Matt Stone. The Emmy and Peabody Award-winning series is executive produced by Parker, Stone, Anne Garefino, and Frank C. Agnone II. Eric Stough, Adrien Beard, Bruce Howell, and Vernon Chatman are producers.
It was announced in August 2021 that Stone and Parker signed a new deal with ViacomCBS for $900 million, running through 2027, which included a multi-season renewal of the animated comedy series at Comedy Central and 14 original South Park hour-long movies for Paramount+.