Award-winning English singer and songwriter, Ed Sheeran, has shared his observation about his Nigerian counterpart, Damini Ogulu better known as Burna Boy.
In a recent interview, Ed Sheeran disclosed that Burna Boy is the individual he has witnessed smoke the most weed in his life.
He mentioned that they have collaborated on numerous projects, but the self-proclaimed African Giant is the one person he has seen ingest the most weed.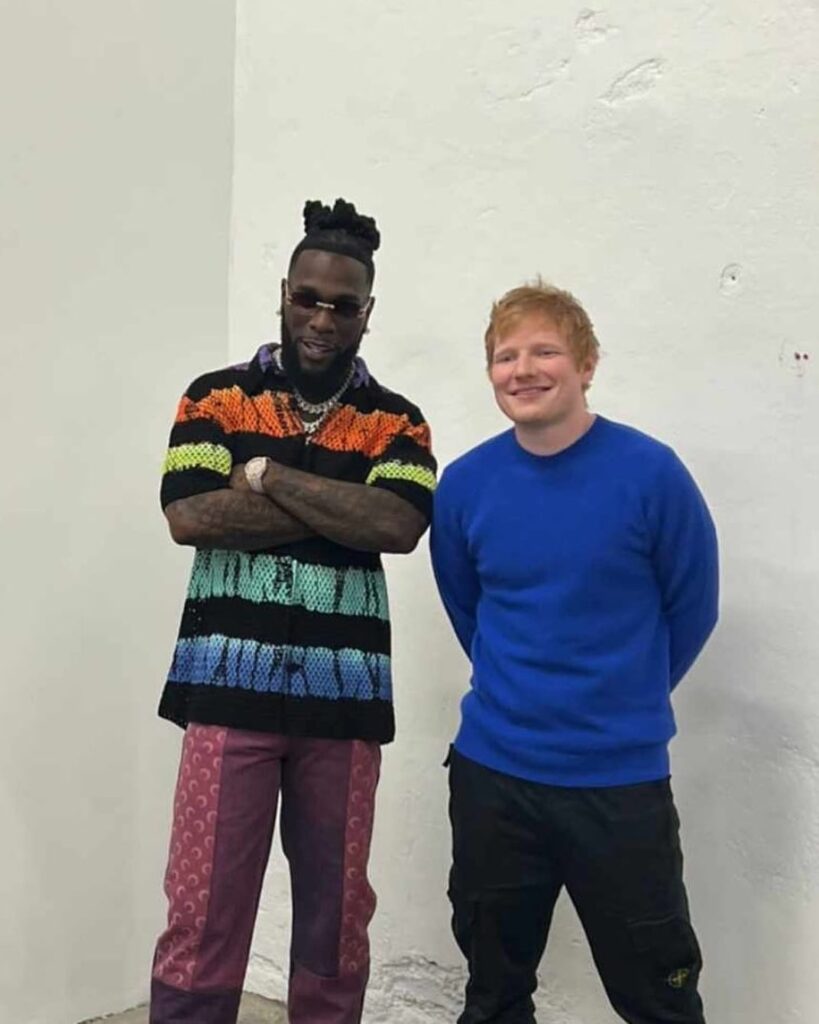 Speaking about Burna Boy, the 32-year-old singer remarked, "That's the most I've ever seen anyone consume weed."
Ed, who was featured on Burna Boy's song 'For My Hand,' also recounted a time when he got really stoned while being cooped up in the studio with Burna Boy.
Watch him speak below,
In other news, award-winning Nigerian singer, Damini Ogulu, popularly known as Burna Boy, has expressed his dislike for Twitter users while referring to them as mad.
The "I told them" crooner expressed his utter dislike for X (formerly known as Twitter) users in an interview with a woman, where she asked him what he would like to bring to "Henrie's hotline".
He acknowledged that he initially believed the craziness only applied to Nigerian Twitter users and that it may be different in other places, but he later discovered a pattern that was consistent throughout Kenya, South Africa, and even America.
According to him, the discovery of the American Twitter users was his biggest surprise, as they have their own set of groupings and fan clubs.
He said;
"I don't like people on Twitter. I used to think it was just Nigerians on Twitter that were just MAD. Then, I now want to go to Kenya. I saw that it was the same thing. I went to South Africa, I saw that it was the same thing. I went to America; they have their own group. That if you go, you'll see all of them tagged. It's a worldwide pandemic and phenomenal.