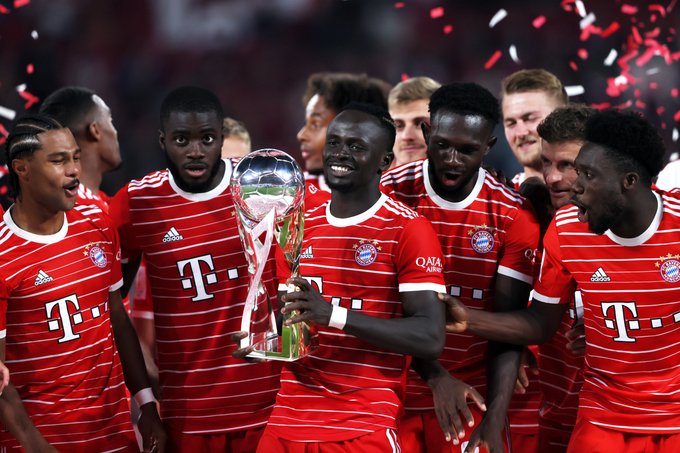 Bayern Munich star, Kingsley Coman, is excited to play alongside Sadio Mane.
Senegal forward Mane moved to Bayern from Liverpool this summer.
'I think it's really amazing. I'm a competitor and I really want us to have the best team possible," Coman told the Daily Mail.
"He's one of the best in our position, in my position as a winger or a striker. Playing with this kind of player you can improve a lot, they can teach you a lot. I definitely know we can all grow together as people and as a team as well.
READ ALSO:Transfer window: Lingard would've been 'great addition' to Newcastle, says Wilson
"I aim to also be one of the best, so he's definitely someone I am looking to, but also to help him at the same time because I want him to be in the best condition to help the team.
"I know that when you just arrive to the team, it doesn't matter how big you are, you need to settle and this is always easier when people help you."