A video making rounds online shows the moment a man returned home to find his daughter tying a towel with two boys in his house.
The unidentified man was clearly enraged by his discovery and decided to record the scene as he chastised his daughter for bringing two boys home.
In the viral video, the father can be heard scolding his daughter for having the audacity to invite her male friends to his house. He also panned the camera towards the two males in the house.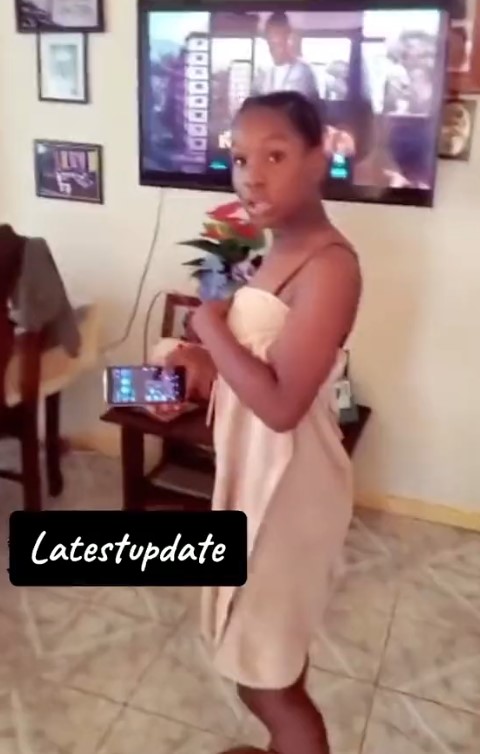 The young lady, who was only wearing a bra and tying a towel to cover her nakedness, continued pressing her phone as she made excuses for her action.
In a fit of rage, the man stated that he and his wife has severally warned her against bringing boys home, implying that it was not her first time.
He then slapped her violently and knocked the phone out of her hands, before sending her out of the house.
Watch the video below,
In other news, A Zambian lady has taken to Twitter to narrate how she shut down her aunt who body-shamed her at her mother's memorial service.
The lady with handle @DonCorleANN disclosed on Saturday, May 27, that her aunt advised her to go on a diet because she is getting too fat.
The lady, who was evidently offended by her aunt's unsolicited advice during her mother's memorial, called her ugly and said bleaching had left her burnt and unrecognizable. Read here