A video of a group of young men making money rain on their pastor in a church has gone viral online, sparking mixed reactions.
In the clip, the men could be seen spraying bundles of naira notes on the clergyman who happily received the money on the pulpit.
The money was so much that the pastor needed the help of two ushers to collect it into offering bags.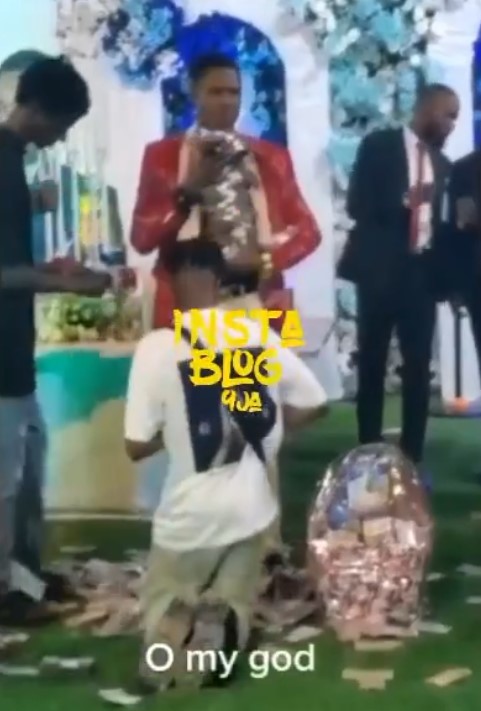 Though it is not clear when the incident took place, the church is said to be situated in Ughelli, Delta state.
Meanwhile, the video has stirred mixed reactions online, with many questioning the men's source of income, and why they couldn't send the money to the church's bank account instead of making a public show of their wealth.
Read some comments below,
@tosinjuls wrote, "This is not normal. It's giving ritualist vibe. What happened to bank transfer????"
@nene_george wrote, "Pastor after reaping your reward on earth, which one will you reap in heaven? Endtime pastors with endtime members. All is vanity!!!"
@hhhguy_gb wrote, "Kidnapping Ritualism or probably armed robbery .. With the way yahoo boys are stingy lately I don't think they gonna give pastor shishi"
@itisugo wrote, "Pastor Abi na the native doctor wey dey help them run things??? 😂😂😂"
@rona_no wrote, "If you're in this church…….you'll know that this pastor does not joke with his members…..he deserves this…….na b4 I Dey criticize……..but not anymore……..this man pray tirelessly for his members……..and we all feel the impact……na Bcus of this man I sabi pray and God always come through for us🙏🙏🙏"
Watch the video below,