A Nigerian man, identified simply as Nagaziman, has informed women that a man's lack of financial commitment should be seen as a warning sign.
He made this assertion in a post shared via his Facebook page on Friday, June 2. According to him, a man who truly loves a woman would show his affection by spending money on her.
He, however, clarified that this doesn't mean she should take advantage of him and treat him like an ATM card.
Nagaziman further emphasized that a man's lack of financial commitment in a relationship is a huge red flag.
He wrote,
"Sisters, if he is in love with you he will spend money on you.I am not saying you should turn him into an ATM.If he is not committed financially, use your head.That's a red flag."
See below,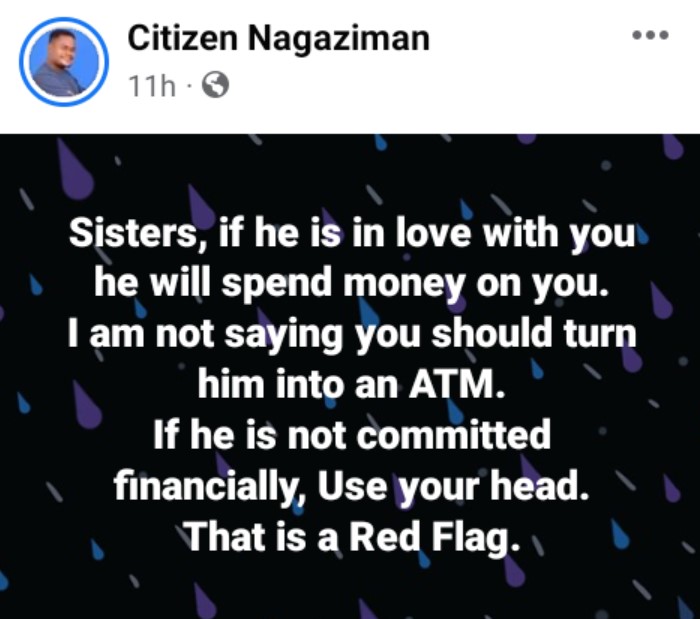 In other news, a young woman, identified as Rayven Baxter, has taken to social media to expose her boyfriend's deceitful response after discovering evidence of his infidelity.
The lady, in a post shared via Twitter, revealed that she found a bra in her boyfriend's apartment and confronted him about her discovery.
Interestingly, he tried to convince her that the bra in question actually belonged to her, in order to cover his tracks.
Rayven, who was fully aware that the bra did not belong to her, shared a photo highlighting the noticeable difference in size between the bra and her own breasts.