A Nigerian man has taken to social media to reveal that he has fallen out of love with his girlfriend and doesn't know how to communicate his feelings to her.
The young man, identified as @oksalem10, took to TikTok to make this revelation on Monday, May 29.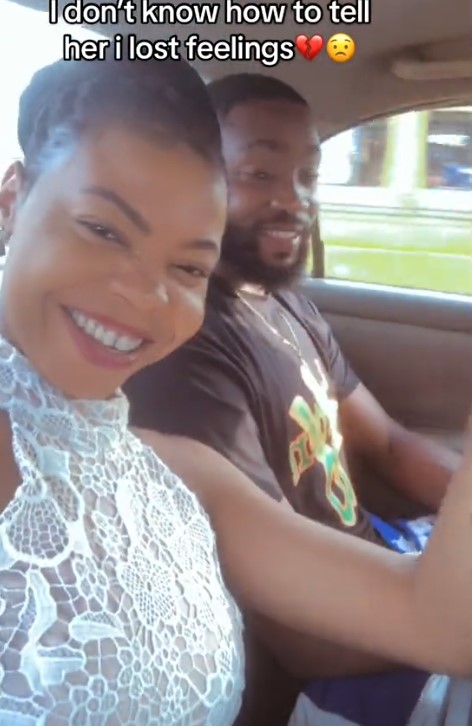 He shared a video of himself and his lover in a car, and stated that he doesn't know how to tell her face to face that he is no longer interested in her.
The TikTok user added that he hopes his girlfriend sees the post so he won't have to tell her in person.
Watch the video below,
In other news, a Nigerian woman, Uba Sandra Chisom, whose husband was killed by kidnappers, has blamed former President Muhammadu Buhari for her tragedy.
Chisom's husband, Henry Ifeka, was abducted by kidnappers during the Christmas holidays in 2022 and tragically killed, even after the ransom demanded for his release was paid.
In a Facebook post on Monday evening, May 29, following Buhari's handover to President Bola Tinubu, Sandra expressed her disappointment in Buhari's administration. She claimed his administration was responsible for making her a widow and leaving her twin children without a father.
"Dear President Buhari. It saddens my heart that insecurity isn't tackled till you left office today !!! My late husband believed in a better Nigeria but you failed him. My husband was kidnapped and killed after a ransom was paid leaving me with two children who they made fatherless due to the insecurity in Nigeria. I am now a widow because of lack of security." she wrote on Facebook.