A Nigerian lady has sparked reactions after she shared her unique love story.
In a video she shared on social media that has since gone viral, the lady narrated how her relationship with her husband started.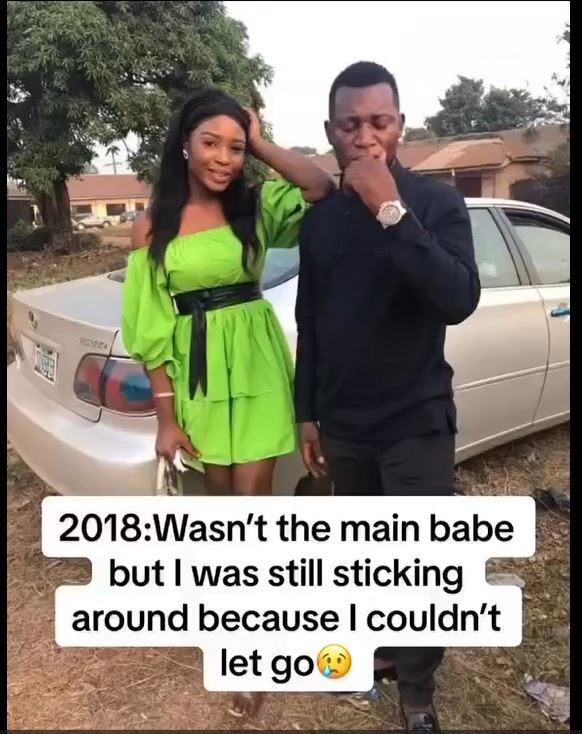 She revealed that she initially started off as his side chick while he was involved with another woman. However, within two years, her position changed.
According to her, when she met her husband in 2018, she made the decision to stick around and not let go, despite his involvement with another woman.
She proudly declared that she "stole" his love and eventually won him over completely, leading to their marriage in 2020.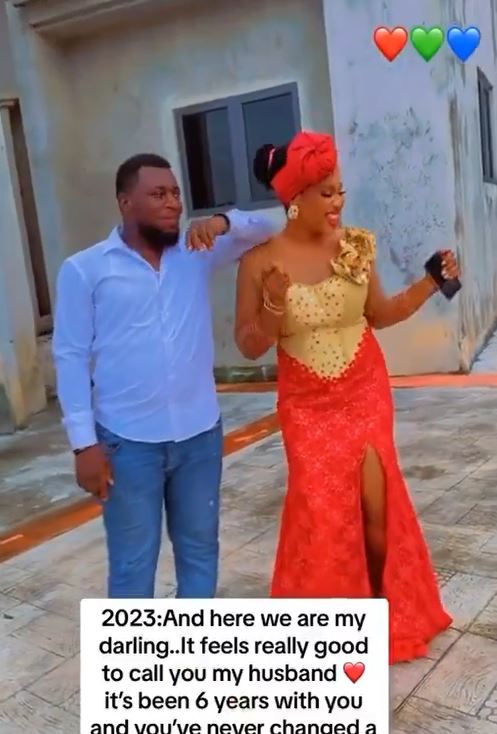 Celebrating her 6th year in a romantic relationship with her partner, she noted that he hasn't changed and has remained the sweet and loving man she fell in love with.
"2023:And here we are my darling..It feels really good to call you my husband❤ it's been 6 years with you and you've never changed a bit..you've remained that sweet and loving man I've always known..No wonder I couldn't let go. I fought for you and I won". She wrote in part.
Watch video below,
In other news, controversial media personality, Solomon Buchi, has asserted that any Nigerian man who wants to be a good and godly husband must be ready to be berated and insulted for his choice.
Taking to his Facebook page, the self-acclaimed life coach said they should prepare to be called a 'simp and woman wrapper' for choosing to love and treat their wife right.
According to him, some men insult and make their fellow men feel weak and inferior for treating their wives nicely to make themselves feel better for being bad husbands.
Solomon, who recently married the love of his life, Arike, advised good husbands not to pander to the hate because they are better than their trolls.
He wrote on Facebook on Wednesday, May 31,
"A Nigerian husband that wants to be a good and godly husband must be ready to be called a simp, 'woman wrapper', and termed controlled by his wife. Some men hate to you be a better man than they are, and their coping mechanism is try to make you feel you're the inferior one, but no, you're the better man, and they're somewhere lower than where crude oil is found".