Reality TV star, Leo Da Silva, has told the terrible story of how a plumber he has known and trusted for years suddenly tried to scam him.
Taking to Twitter on Wednesday, June 7, Leo stated that he contracted the said plumber to carry out a job and was given a quotation of N700,000 but he contacted another plumber who gave him a N250,000 quotation for the same job.


Leo declared that he wouldn't be working with his plumber again after the shocking discovery.
He tweeted;
"Asked a plumber to put a reservoir tank and do a couple of things for me, he quoted almost 700k.Asked another plumber to do quote of the same thing and he quoted below 250k.First guy has worked with me for years and had my trust.But will never work with me again now."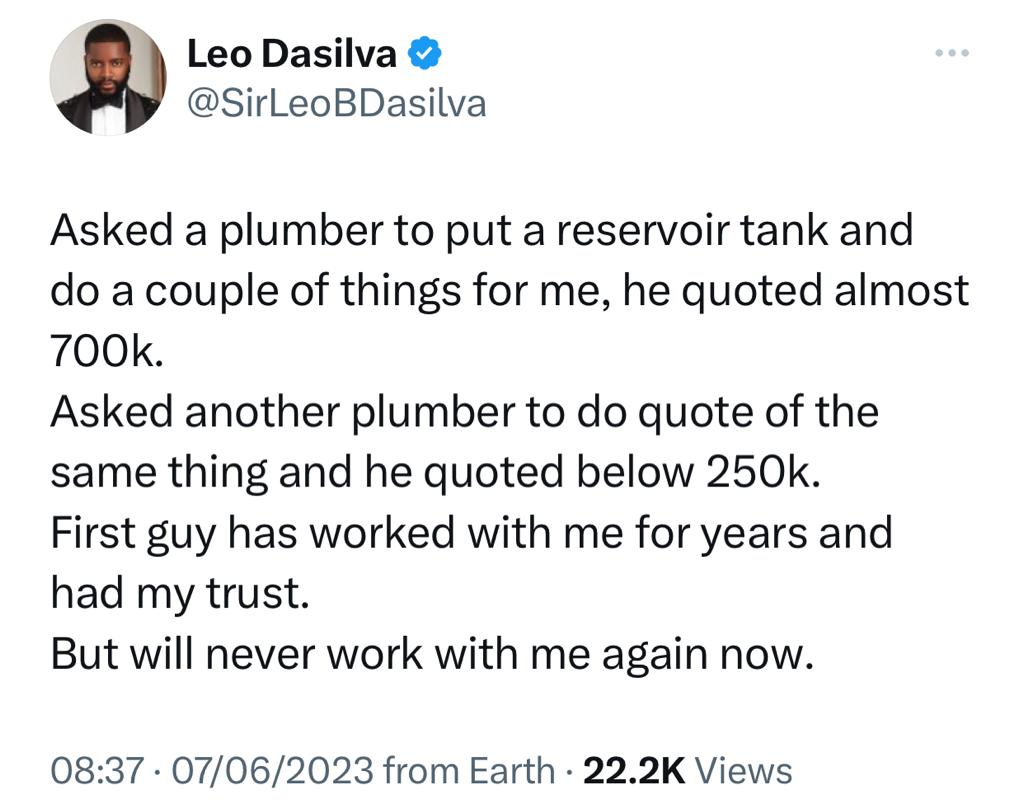 In other news, Big Brother Naija star and podcaster, Doyinsola Anuoluwapo David, has opined that a relationship between an educated person and an uneducated person cannot work out.
According to her, education shapes ones level of reasoning and communication so it was important to date someone who had also gone through the same training.