A Nigerian lawmaker, Hon. Dickson Tarkighir, has threatened to file a ₦10 billion lawsuit against BBNaija star Venita Akpofure and the show organizers for defaming the TIV tribe.
Hon. Dickson, who represented Makurdi/Guma Federal Constituency in Benue State in the House of Representatives, took to Facebook to express his grievance with Venita and BBNaija organizers over a statement she made.
The 36-year-old actress had claimed that Tiv men give their wives to visitors for 'entertainment purposes,' implying that they allow their wives to sleep with their guests for entertainment.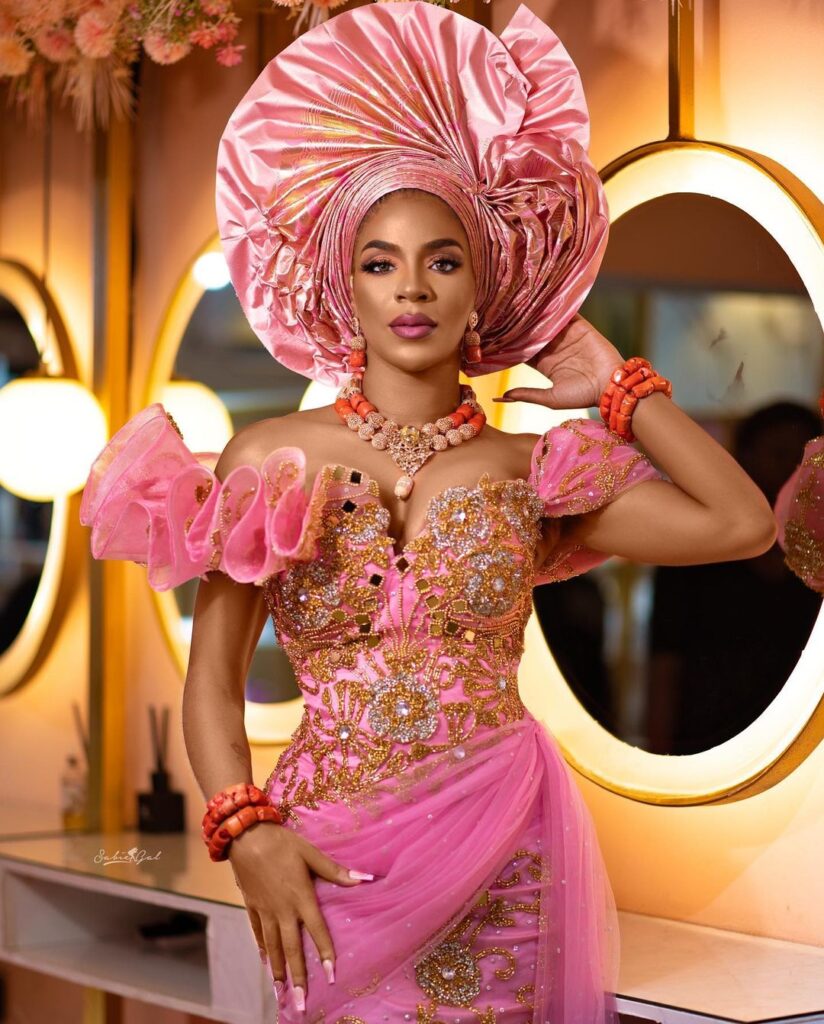 This statement did not sit well with many TIV people, and they trooped to social media to criticize her and called for legal action against her.
In response, Hon. Dickson threatened to take legal action against Venita for her statement and BBNaija organizers for not disqualifying or reprimanding her for defaming their tribe."
He wrote, "#Venita Akpofure- Slam a 10BN defamation suit on her, the Big Brother brand, and its promoters, they provided her with the mega platform to defame an entire tribe and are equally liable for not disowning her."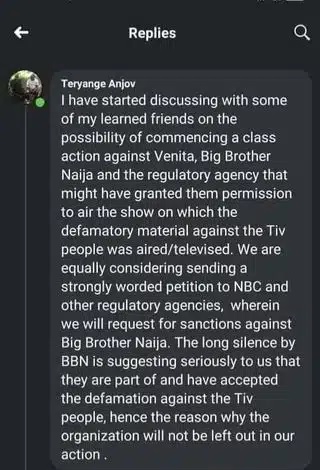 The Lagos Chapter of the Mutual Union of Tiv Tribe has also issued an official statement, demanding an apology from Venita for her false claim.
See below,