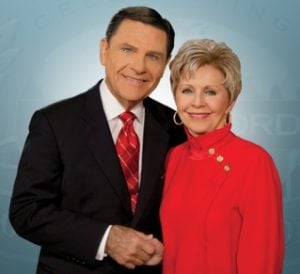 Kenneth Copeland Devotional 24 September 2022 – God's Will Is Liberty
Click HERE for Previous Devotional
Topic: God's Will Is Liberty
Now the Lord is that Spirit: and where the Spirit of the Lord is, there is liberty. – 2 Corinthians 3:17
Liberty. If you could put the will of God into one word, that would be the word. God wants people to be free. Free from sin and sickness, poverty, oppression and every other curse.
That freedom is what Jesus came to provide. He said, "The Spirit of the Lord is upon me, because he hath anointed me to preach the gospel to the poor…to heal the brokenhearted, to preach deliverance to the captives, and recovering of sight to the blind, to set at liberty them that are bruised…" (Luke 4:18). That's what He trained His disciples to do. And if you're a born-again believer, that's what He wants you to do too!
Some people say, "Well, I don't know about that. That may not be God's will for today."
But listen, the Bible says God never changes. He hasn't changed His will for the earth. He doesn't do one thing awhile and then go do another thing for a while. Jesus' life was a perfect picture of God's will 2,000 years ago—and it still is! That's why He left instructions for us to go and do the works that He did. That's why He sent the Holy Spirit to empower us to do them.
Jesus still wants to do the will of the Father here on earth—but He does it through us. He has to work with us until we're willing to lay down our traditions and let Him do His thing. That's what the early Church did. They started out with a bang because they did as Jesus taught them. Everywhere they went people became free.
Let's pray for the Church of today to begin to deliver the liberty of God to the world. It's time to quit questioning the will of God and start carrying it out instead. He said the works that He did we would do also and even greater works (John 14:12). It's time for us to take up where Jesus left off and set the captives free!
Scripture Reading: Isaiah 61:1-11
This message was written by Kenneth and Gloria Copeland, the leader of the Kenneth Copeland Ministries (www.KCM.org) that specializes in teaching principles of bible faith – prayer, healing, salvation and other biblical topics.
Flatimes Notice Board: Until you are born again, God ever abiding presence will never be with you. You must be born again to enjoy continuous victory. Please say the displayed prayer below in faith:
Lord Jesus, come into my life. I accept You as my Lord and Personal Saviour. I believe in my heart You died and rose from the dead to save me. Thank You Lord for saving me, in Jesus name Amen.
If you just prayed the prayer of salvation online please send your testimonies and prayer request to +1-817-852-6000